Old Bawn Community School

Develop strategies and techniques to be more assertive in life and work and enhance your […]
Zumba Dancing – Sports Hall.
An enjoyable way to explore creativity through the written form in a lively and informal […]
Get to know yourself and improve your relationships by developing a deeper understanding of the […]
45 – Thursday : Leaving Cert Maths: Revision course: Ideal for 6th year ordinary level maths students […]
Covering alterations/repairs to clotlhes. Customise your clothes to suit your own style. Learn basic hand […]
Develop your own interior style and recreate it in your own home. Learn the tricks […]
Practical experience, learning simple techniques in hair care, colour, cut n curl methods for the […]
20 – Psychic Development Tuesday 7.30 – 9.30 from 25th September. In the basic course […]
Spinning class N.B. 6 week course 6.00 – 7.00 Tuesday and Thursday in Sports Hall
Golf Beginners Tuesday 25th September 7.00 – 8.00 – No 7 Iron if available. Golf […]
Introductin to drawing, design, watercolours and oils. Art Beginners – Thursday evenings. Art Improvers […]
Computer Skills – Intermediate for over 50's – Word, Excel, File Management, Email and Internet. […]
Flower Arranging with emphasis on modern design.
An evening of bliss and relaxation – learning about Angels by guided meditation and angel […]
This gives you an overall appreciation of the work that PR people do in writing […]
30. Stree Reduction and meditation – Tuesday 25th September 7.30 – 9.30 […]
Using controlled and fluid movements Pilates develops the body uniformly. It corrects posture, restores physical […]
Contact Details
Address:
Dublin 24
Old Bawn Avenue, Tallaght

Phone: 4526137
Website: www.oldbawnadulteducation.ie
Location:Dublin
About Old Bawn Community School
In Old Bawn Community School we believe in life-long learning and our programme aims to meet the personal, professional and leisure needs and reflect the interests of the local resident and business community. Each year we have over 2,000 adult learners attending our very broad spectrum of courses. We are open from September to May. Besides the broad range of inhouse courses we also offer a variety of professional, certified courses in association with a number of colleges and institutions.
Related colleges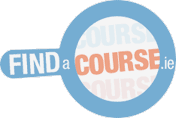 Applications for academic year 2021/2022 open on December 7th 2020. DFEi is a large PLC […]
Dublin, South Dublin City, South Dublin County
Adult Education, Further Education
Admin and Office Skills, Administration, Animal Care, [...]
This website uses cookies to improve service and provide tailored ads. By continuing to browse the site you are agreeing to the use of these cookies. Accept Cookie Policy
Privacy Overview
This website uses cookies to improve your experience while you navigate through the website. Out of these, the cookies that are categorized as necessary are stored on your browser as they are essential for the working of basic functionalities of the website. We also use third-party cookies that help us analyze and understand how you use this website. These cookies will be stored in your browser only with your consent. You also have the option to opt-out of these cookies. But opting out of some of these cookies may affect your browsing experience.
Necessary cookies are absolutely essential for the website to function properly. This category only includes cookies that ensures basic functionalities and security features of the website. These cookies do not store any personal information.
Any cookies that may not be particularly necessary for the website to function and is used specifically to collect user personal data via analytics, ads, other embedded contents are termed as non-necessary cookies. It is mandatory to procure user consent prior to running these cookies on your website.