University of Galway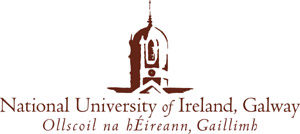 No courses presently listed for this provider.
Contact Details
Address:
Galway City
Galway

Phone: 091524411
Website: www.nuigalway.ie
Location: Galway City
About University of Galway
Established in 1845 as Queen's College Galway, University of Galway is one of Ireland's foremost centres of academic excellence. With over 15,000 students, it has a long established reputation of teaching and research excellence in each of its seven faculties – Arts, Science, Commerce, Engineering, Celtic Studies, Medicine and Health Sciences, and Law.
Other colleges
The College of Management and IT (CMIT) is a leading provider of certified / accredited […]
Nationwide
Adult Education, Distance Learning, Job Skills, [...]
Accounting, Admin and Office Skills, Administration, [...]