Hi-Tech Training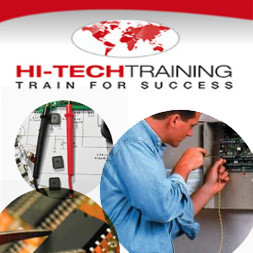 No courses presently listed for this provider.
Contact Details
Address:
Dublin 1
4 North Great Georges Street

Phone: 0872596970
Locations: Dublin City, Galway City, Limerick, Nationwide
About Hi-Tech Training
Hi-Tech Training runs courses in the fields of Analogue and Digital Electronics, Alarm Installation, CCTV, Access Control and Alternative Energy. Whether you are a newcomer to the field or already working in these industries, Hi-Tech Training can provide you with specialised training options in these areas.
All courses are very practically orientated and most incorporate approximately 50% practical 'Hands-On' training. Training centres are located in Dublin and Cork and courses are also offered in Limerick, Kilkenny, Galway, Waterford and in-company.
Training methods provide the participant with an excellent grasp of the practical aspects of these technical subjects and provide them with the experience and confidence that are so essential to obtain employment in highly technical fields.
Other colleges
Pitman Training offer a wide range of training courses covering a broad spectrum of computer, […]
Athlone, Carlow, Clare, [...]
Distance Learning, Job Skills
Admin and Office Skills, Art, Design and Media, Business and Accounting, [...]