Dundalk Institute of Technology
No courses presently listed for this provider.
Contact Details
Address:
Dundalk
Dublin Rd.

Phone: (0)42 937 0200
Website: ww2.dkit.ie
Location: Louth
About Dundalk Institute of Technology
Dundalk Institute of Technology (DkIT) is a 90-acre campus situated in Dundalk, County Louth, positioned halfway between Belfast and Dublin. Dublin Airport is a 35 minute drive by car and we are only three minutes' drive from the M1 motorway to Dublin. At DkIT we are committed to providing university-level higher education to graduates who will excel in their specialised area and have the creativity, confidence, resilience and entrepreneurial flair to thrive in the twenty first century.
Today we have over 5000 students who travel from all over Ireland to study Degrees, Masters and Doctorate Level Programmes. Students even come from as far afield as China, India, Nepal and Nigeria to join the increasing Erasmus student population at DkIT from across Europe, including France, Germany, Spain, Portugal, Norway, Finland, Denmark, Lithuania and Estonia. We also have an increasing Mature Student Population. With over 50 courses at level 6, 7 and 8, and several postgraduate courses along with part-time programmes through the Lifelong Learning Centre. We can provide a wide range of possibilities and opportunities for your future.
The Institute is divided into four schools:
School of Business and Humanities
School of Engineering
School of Informatics and Creative Arts
School of Health and Science
Each school offers courses in specialised areas, in each of these industry sectors.
At DkIT we believe the benefits of providing excellent education can be maximized by provision of support services. This allows students to study in a positive and supportive environment. We work closely with our students having many services available:
On Campus Health Unit
Student Counsellor Service
Chaplaincy Services
Careers Services
On Campus Gym
Over 65 Sports, Clubs and Societies
Sports Scholarships
Student Union
Disability and Student Quality Services
Over the past few years the Institute has undergone massive changes. Most visible are the Wind Turbine, the Nursing and Health Studies Building and the redevelopment of the PJ Carroll's building for the School of Informatics and Creative Arts, which include a TV studio, recording and music studio and radio station. Over the coming years we will continue to build on the infrastructure and facilities on the campus so that the learning experience of students is the best it possibly can be.
Research and development activity is central to DkIT's mission. To date the college has 7 Research Centres on campus and initiated structured PhD research programmes.
The Institute plays a key role in economic, social and cultural development of the region with the Regional Development Centre and Lifelong Learning Centre, both providing support to the business and general community.
With excellent, opportunities, facilities, support services and a student community of over 5000, Dundalk Institute of Technology has become a place where students not only learn, but grow as individuals, while making lifelong friendships and working towards their career aspirations.
Other colleges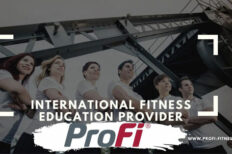 Profi Fitness School was opened in 2003. The Irish branch was opened in 2009. Since […]
Cork, Dublin, Galway, [...]
Adult Education, Fitness Training, Further Education, [...]
Diet and Nutrition, Fitness and Health, Fitness instruction, [...]