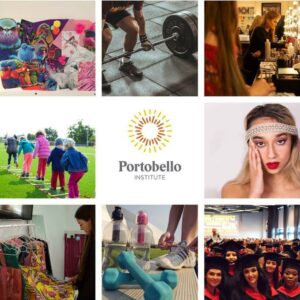 Location: Online
Time: 7 pm
Contact College
The following online open days will be held on Microsoft Teams and are accessible to all.
Early Years programmes – 20th April, 7pm
Fashion programmes –  21st April, 6pm
PE & Coaching/ Sports Psychology, Coaching & PE/ Sports Science & Performance Analysis degree programmes – 21st April, 6:30pm
Sports Therapy – 21st April, 7:30pm
Facilities Management programmes – 22nd April, 7pm
Attending an open day at Portobello Institute can be extremely beneficial to any potential new learner. It gives you the opportunity to meet with one of the department experts who can guide and advise you on suitable courses and options, whether its full time, part-time or distance learning. Advice is also offered on career opportunities or progression routes upon completion of a course at Portobello Institute.
View more events on Findacourse.ie