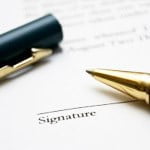 Administrative roles have changed and evolved. A few decades ago the roles, would have been associated with being chained to a desk surrounded by mountains of paperwork and filing, in 2018 administrative staff have exciting and evolving roles to play in the modern business.
Here's just three of the many reasons why secretarial and PA roles are becoming increasingly popular in 2018:
1. Exciting new technologies
No matter what industry you work in, secretaries, PAs and administrative teams have a wealth of new technology at their fingertips. One huge change that has swept through Ireland's businesses is the move to paperless, which has revolutionised the previously paperwork based roles!
Cloud-based sharing software and portable laptops, tablets and more now mean that administrative staff are no longer chained to a desk surrounded by mountains of files; the roles are much more flexible and allow you to work from almost anywhere.
But don't be put off by the worry that the technology will be too complex for you to work with, as the training available for secretarial and PA roles has evolved with the changing sector.
2. Attractive salaries
The administrative sector may be changing, but unfortunately the negative connotations about the paperwork heavy roles have stuck around, leading to a gap in people training to become secretaries and PAs.
When a gap in skilled candidates occurs, naturally the sector compensate by increasing the salaries and benefits to both attract new talent and keep those already in the sector happy in their work.
According to Payscale.com, this means an executive secretary or administrative team member in 2018 could earn between €23,000 (entry level) and €42,000 (experienced) per annum.
Payscale also shows that a personal assistant (PA) in 2018 can earn from €24,000 per annum at entry level and earn up to €45,000 per annum with experience.
3. Quick and easy access to training
People are often put off going for a new career in a completely different sector to previous because they don't know where to begin with retraining.
Accessing the entry level and advanced training needed to progress your career as a secretary or PA is simple. Pitman Training Swords offer a range of career training qualifications, from their Administrative Assistant Diploma to their Secretarial Diploma, as well as various skill focused courses. All Pitman Training courses are recognised and sought after by employers and recruiters, making them a popular choice for anyone looking to enter into a new career.
—
This article was sponsored by Pitman Training Swords who offer a wide range of secretarial, administration and IT courses in North Dublin and surrounding areas.