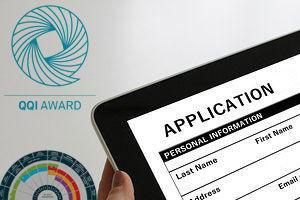 Further Education can be described as education and training which occurs after second level schooling but which is not part of the third level system. Further education providers offer a wide variety of QQI level 5 and level 6 courses often known as Post Leaving Certificate (PLC) courses. Students mostly enter into these courses following the Leaving Certificate or when returning to education. Most courses require applicants to have five passes in the Leaving Certificate or a pass at Leaving Certificate Applied, however, mature applicants without these requirements are also considered.
Around Spring each year, many further education colleges hold interviews for first round applicants. The interviews are normally conducted by members of the teaching staff who are aware that many students may not have been in an interview situation before. Therefore, questions are not designed to trick students and the interviewers are happy to help applicants if needed.
The purpose of the interviews is to assess if the applicant is suitable for the course and interview questions are based on course content and the applicant's experience and career plans. Some colleges ask that applicants bring along samples of work, especially when applying for creative courses , however the colleges are only looking to establish the applicant's level of interest and are not looking for a high level of skill. Colleges may also require a reference from the student's school or a recent report.
Most further education colleges do not have a closing date for applications and continue to accept applications until all places are filled. However, with the popularity of these courses increasing in recent times, students are encouraged to apply early to ensure they have the best chance of attaining a place.
When applying for a course, applicants are advised to look over the course information and familiarise themselves with the course content. Applicants should also be ready to talk about how their chosen course will fit into their long-term goals i.e. Will they be entering into employment or continuing their studies? Applicants are also advised to mention any relevant work experience they may have and are advised to dress smartly and arrive on time.
Some examples of further education colleges are listed below.
Moate Business College in Westmeath caters to a wide catchment area in the midlands and offers a lot more than business. Students here can choose from healthcare, computer studies, art & design and more.
Dunboyne College of Further Education in Meath runs a wide array of QQI accredited courses. The college offers career orientated programmes, geared towards occupations in nursing, teaching, science, sports coaching, web development, accountancy, sound engineering, art & more!
Stillorgan College in Dublin specialises in PLC and further education. The college offers courses in Business, Computers, Art & Design, Multimedia, Journalism and Travel & Tourism..
Dorset College, Dublin, offers PLC courses in areas such as Diploma in Accounting and Business, Diploma in Project Management and Game Design and Animation Development.
Portobello Institute is based in Dublin but also runs courses in other parts of the country. It offers PLC courses in topics such as Speech and Language Therapy Assistant, Occupational Therapy Assistant and Advanced Beauty Therapy.
Rathmines College in Dublin 6 offers further education and PLC courses in the areas of Business, computers, liberal arts, office administration, PR, Journalism and more.
Find PLC and Further Education Courses on Findacourse.ie – https://www.findacourse.ie/courses/ireland/further-education/