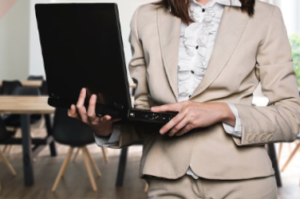 Do you have the 'gift of the gab'? Perhaps you are the persuasive sort that can convince your friends that trekking through the Antarctic would be great fun. If so then a career in sales could be for you. Being a strong sales person will always be in demand. The top people have a deep understanding of their products, know how to relate to their customers and – in all probability – have that charming sales patter down to a fine art. As fans of The Apprentice will know, Alan Sugar simply can't get enough of people who can swap products for cash, and he's not the only one.
We often hear about 'born salespeople'. It's certainly true that there's a particular, outgoing personality that's a key requirement when it comes to doing the job well, but that's not to say that sales technique isn't a skill you can develop and improve. That's where sales training – both on a business-wide and individual level – can become a key factor in the success of a company and of an individual. After all if you can bring in significantly more than the company pays you, your boss will be your biggest fan.
Sales courses are varied, both in price and cost, and picking the correct one is a case of matching your needs or the company's needs to the specific content on offer. Many industries have their own specialised training courses, and while these may be a little more expensive, the precise skills learnt along the way could prove very helpful for those with more targeted ambitions. Colleges such as Griffin College in Dublin and CMI College for example, offer a range of training programmes, with Griffin College offering a course focused specifically on the development of telephone sales skills..
Course content will vary depending on who you go with, but should involve plenty of theoretical study, tips and – where possible – hands on practice of the techniques that you learn. Content will usually contain most of the obvious dimensions of selling – the sales process, how to close a sale, discussion of price and how to deal with factors that influence the customer, for example – but many also delve deeper into other, related areas. Psychology, in particular, is often cited as an important part of sales training. How to make additional sales on top of the main ones and controlling the consultation process are also common additional features, with others dependent very much on the area you wish to focus on.
Other courses are more long term and even offer work experience and higher-level qualifications along the way. Of course, they'll also require a more significant time commitment, sometimes as much as a year's part-time study. There is also the option of online training options for those who prefer to study in their own time and at their own location.
With so many people and companies already involved in sales, there are plenty of options out there for both individual and corporate training, and we recommend shopping around and finding out about the courses specific content before you head along. After all, they can be costly, and given the variety, you can probably find a course that's very well suited. There are plenty that run in the evenings or at weekends, as well as during the working day. Why go to the effort? Even if you're not a salesperson, there are very few jobs in the modern world that don't involve and ability to sell yourself, your company and your skills at some stage along the way. It makes sense to do so to the best of your ability.
Resources
Sales training courses on Findacourse.ie – https://www.findacourse.ie/courses-ireland/sales-training/a/t/