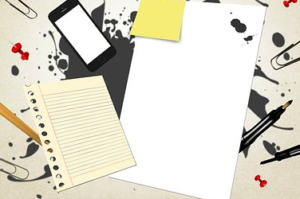 Creative writing courses are designed to give participants a practical grounding in the writing of fiction and creative non-fiction for publication or for personal use. These courses allows the student to work with professional writers who will act in a mentoring capacity. Most of the courses will have a  practical emphasis which will help students to progress towards producing work of publishable standard and marketing it.  The development of critiquing and editing skills are essential for creative writing. Student interaction and engagement with each other's work whilst guided by experienced writers and tutors will help to provide a supportive environment for the development of these skills.
Why do a creative writing course?
To help develop creative writing skills.
To cultivate a disciplined approach to writing.
To develop critiquing skills in critically appraising their own and others' work.
To provide an understanding of the procedures and structure of the publishing industry.
Many third level institutes and community schools will offer creative writing courses as an evening courses. These courses will typically be scheduled for early Autumn and early Spring semesters each year. Many online courses are also available and these may be suitable if the student has an aptitude for self regulated learning and good time management skills, otherwise classroom learning will provide the benefits of a regular schedule and the interaction with other writers who may be beneficial in providing feedback and appraisal of short stories and assignments.
Creativewriting.ie run an online beginners creative writing course, which is suitable for complete beginners or for more experienced writers who would like to get back into a creative writing routine. For full details check out their website at www.creativewriting.ie All tutors are published authors and work with students at their own level. "Our online courses allow students to develop their writing skills through one-to-one exercises, lectures and critiques," says Olive. "However the main thing is to free up your imagination and above all have fun." Olive wrote her first book, Perry the Playful Polar Bear which was released in 2009. Olive then published two eco-friendly books Perry the Polar Bear Goes Green and Eco Zico, which is also available as an e-book and as an app for the iPad. Olive is a children's writer and she set up Silver Angel Publishing, a children's book publishing company.
Creative Writing Courses on Findacourse.ie can be viewed at the following link; https://www.findacourse.ie/search/creative%20writing/