Paradigm Education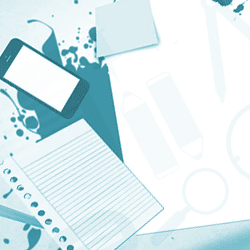 The aim of the Autodesk Revit Architecture Professional course is to teach delegates the principles […]
The goal of this course is to present students with the tools needed to […]
Learn the features, commands, and techniques for creating, editing, and printing drawings with AutoCAD and […]
Learn about Building Information Modelling and the tools for parametric MEP systems design and documentation […]
Users are introduced to the concepts of Building Information Modeling and the tools for parametric […]
Contact Details
Address:
Dundrum
Dundrum Office Park

Phone: 01 2960155
Website: www.paradigm.ie
Location:South Dublin City
About Paradigm Education
Paradigm is an Autodesk Authorised Training and Certification Centre (ATC) and complies with Autodesk's rigorous quality standards in relation to courseware, training centre facilities, maximum number of attendees and trainer qualifications. Courses are designed to ensure that participants receive the highest standard in training.
Attendees on Autodesk syllabus courses receive official Autodesk certification and may also sit the Autodesk official certification exam for the relevant product, providing an internationally recognized certification of their competence.
Related colleges
Set up in 1991 we have been providing training, education and consultancy services for over […]
Nationwide
Adult Education, Distance Learning, Job Skills, [...]
Advertising, Built Environment, Business and Accounting, [...]
This website uses cookies to improve service and provide tailored ads. By continuing to browse the site you are agreeing to the use of these cookies. Accept Cookie Policy
Privacy Overview
This website uses cookies to improve your experience while you navigate through the website. Out of these, the cookies that are categorized as necessary are stored on your browser as they are essential for the working of basic functionalities of the website. We also use third-party cookies that help us analyze and understand how you use this website. These cookies will be stored in your browser only with your consent. You also have the option to opt-out of these cookies. But opting out of some of these cookies may affect your browsing experience.
Necessary cookies are absolutely essential for the website to function properly. This category only includes cookies that ensures basic functionalities and security features of the website. These cookies do not store any personal information.
Any cookies that may not be particularly necessary for the website to function and is used specifically to collect user personal data via analytics, ads, other embedded contents are termed as non-necessary cookies. It is mandatory to procure user consent prior to running these cookies on your website.