Georgina Price College of Beauty Therapy
No courses presently listed for this provider.
Contact Details
Address:
Galway
Unit 8, Liosbaun Business Park, Tuam Road, Galway

Phone: 091 769 311
Locations: Galway, Galway City
About Georgina Price College of Beauty Therapy
Georgina opened her college of Beauty Therapy in Galway in 1992. Students at the school undergo training with the following skincare companies: Dermalogica, Artdeco, Skinician. The students then work with these products throughout their training and during their salon days at the school. This is when members of the public are invited to attend for treatments.
Having completed training with these companies, this provides graduates with an added bonus for their professional CV's and when seeking employment.
Students are prepared for I.T.E.C. AND C.I.B.T.A.C examinations.
Other colleges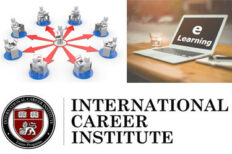 The International Career Institute (ICI) is a leader in distance education with some of the […]
Nationwide
Adult Education, Distance Learning, Fitness Training, [...]
Admin and Office Skills, Advertising, Animal Care, [...]
Professional Training Courses Why Choose Us? Let your New Career Start here…… Our award winning […]
Dublin, Nationwide, South Dublin City, [...]
Adult Education, Distance Learning, Postgraduate, [...]
Beautician, Beauty Therapy, Beauty Training, [...]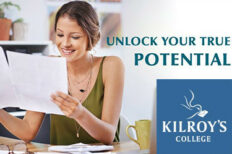 Kilroy's College was founded in 1932 and is one of Ireland's oldest and most established […]
Nationwide
Adult Education, Distance Learning, Job Skills, [...]
Accounting, Admin and Office Skills, Administration, [...]