Dundrum College of Further Education - Further Education and PLC courses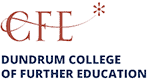 Award- QQI Level 5 5M0529 Course Aims Do you have a strong interest in IT, […]
Award QQI Level 6 – Computer Systems and Networks 6M0695, Cisco-CCNA Course Aims As applications of […]
Award QQI Level 5 5M1997 Course Aims This course prepares students for employment opportunities in a […]
Award QQI Level 5 Code 6M4368 Course Aims This course will provide students with a broad […]
Award QQI Level 5 Code 5M2009 Course Aims This course is designed to train students wishing to […]
About Dundrum College of Further Education
Dundrum College of Further Education offers a wide range of professional courses for school leavers and adult learners. The college employs highly educated and experienced tutors and offers education geared towards employment in the workforce with the option of progressing onto third level education if desired.
This website uses cookies to improve service and provide tailored ads. By continuing to browse the site you are agreeing to the use of these cookies. Accept Cookie Policy
Privacy Overview
This website uses cookies to improve your experience while you navigate through the website. Out of these, the cookies that are categorized as necessary are stored on your browser as they are essential for the working of basic functionalities of the website. We also use third-party cookies that help us analyze and understand how you use this website. These cookies will be stored in your browser only with your consent. You also have the option to opt-out of these cookies. But opting out of some of these cookies may affect your browsing experience.
Necessary cookies are absolutely essential for the website to function properly. This category only includes cookies that ensures basic functionalities and security features of the website. These cookies do not store any personal information.
Any cookies that may not be particularly necessary for the website to function and is used specifically to collect user personal data via analytics, ads, other embedded contents are termed as non-necessary cookies. It is mandatory to procure user consent prior to running these cookies on your website.