Colour and Image Academy - Part Time and Evening courses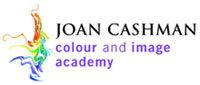 Our Academy provides you with opportunies to excel in the field of image consultancy and […]
if you are looking for a rewarding career as an image consultant and fashion stylist, […]
If you are looking for a rewarding career as a Fashion Stylist and Image Consultant, […]
This is a fantastic and rewarding business to be in and with a qualification from […]
If you are looking for a rewarding career as a Fashion Stylist and Image Consultant, […]
If you are looking for a rewarding career as a Fashion Stylist and Image Consultant, […]
If you are looking for a rewarding career as a Fashion Stylist and Image Consultant, […]
If you are looking for a rewarding career as a Fashion Stylist and Image Consultant, […]
If you have a passion for fashion and you enjoy making people feel good every […]
This is a fantastic and rewarding business to be in and with a qualification from […]
This is a fantastic and rewarding business to be in and with a qualification from […]
This is a fantastic and rewarding business to be in and with a qualification from […]
Contact Details
Address:
Cork
2 Carey's Lane (off Patrick St) Cork

Phone: 021 427 6330
Website: www.colourandimage.ie
Locations:Cork City, County Cork, County Galway, Dublin City, Galway City, Limerick City, Carlow, Kerry, Kildare, Kilkenny, Nationwide, Tipperary, Wexford
About Colour and Image Academy
If you are looking for a rewarding career in the image business, our academy provides inspiring and thorough training that is designed to enable you to possess all the relevant skills to make you successful. We are committed to excellence and our comprehensive courses will give you a qualification in the following areas: Colour consultations – Ladies style and body shape – Make-up – Make-overs – Seasonal fashion advice – Full Bridal Service – Men's Image – Personal shopping service – Professional dressing. Colour and Makeup Training course (5 Day Course) runs from Wednesday – Sunday from 9:30 am to 5:30 pm. Style and Image Training course (5 Day in-house training) runs from Wednesday – Sunday from 9:30 am to 5:30 pm. Make-up Artistry Training (2-3 Day courses) from 9:30 – 5:30 daily. Private consultations can be arranged by appointment, we work Tuesday – Saturday and work late evenings.
Images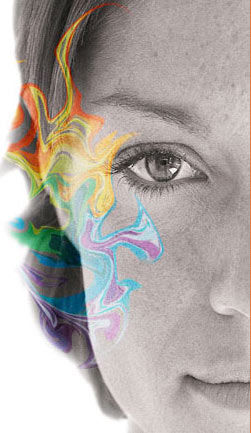 This website uses cookies to improve service and provide tailored ads. By continuing to browse the site you are agreeing to the use of these cookies. Accept Cookie Policy
Privacy Overview
This website uses cookies to improve your experience while you navigate through the website. Out of these, the cookies that are categorized as necessary are stored on your browser as they are essential for the working of basic functionalities of the website. We also use third-party cookies that help us analyze and understand how you use this website. These cookies will be stored in your browser only with your consent. You also have the option to opt-out of these cookies. But opting out of some of these cookies may affect your browsing experience.
Necessary cookies are absolutely essential for the website to function properly. This category only includes cookies that ensures basic functionalities and security features of the website. These cookies do not store any personal information.
Any cookies that may not be particularly necessary for the website to function and is used specifically to collect user personal data via analytics, ads, other embedded contents are termed as non-necessary cookies. It is mandatory to procure user consent prior to running these cookies on your website.