Advanced Aesthetics Academy - Hair and Beauty courses

No courses presently listed for this provider.
Other Courses in Hair and Beauty Category
Skin types and conditions, mini facials, patch testing, tinting, choosing correct foundation, colour corrective products, concealing blemishes, contouring / highlighting and shading, blushers and bronzers. Day, evening and special occasion make up, bridal make up, make up for the mature woman. (Cost of materials extra).
Other colleges
BFEI is one of the largest further education colleges in the country catering for over […]
Dublin, South Dublin City
Adult Education, Further Education
Accounting, Admin and Office Skills, Alternative Therapies, [...]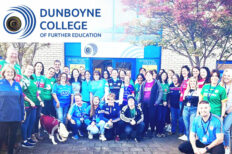 Dunboyne College of Further Education (DCFE) provides a wide range of accredited courses. Whether you […]
Meath
Adult Education, CAO, Further Education, [...]
Accounting, Admin and Office Skills, Administration, [...]
Ó Fiaich Institute has more than 50 PLC and Pre-University courses on offer starting in […]
Louth
Adult Education, CAO, Further Education
Admin and Office Skills, Administration, Alternative Therapies, [...]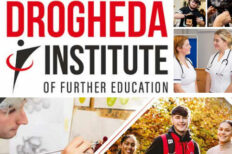 Drogheda Institute of Further Education provides a wide range of PLC courses in the North […]
Louth
Adult Education, Further Education, State Sponsored
Accounting, Admin and Office Skills, Animal Care, [...]