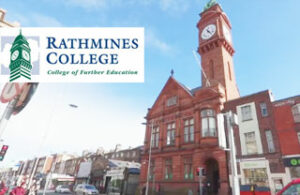 Location: Rathmines, Dublin 6
Time: 1 pm - 4 pm
Contact College
Rathmines College of Further Education will be holding Open Days to welcome new students to Rathmines College.
The date and time of these Open Days are as follows
Wednesday, 22nd February 1.00 – 4.00 p.m.
Wednesday, 29th March 1.00 – 4.00 p.m.
All Open Days will take place in Rathmines Town Hall building in the heart of Rathmines, Dublin 6.  Students will get the opportunity to chat directly with course directors and teachers about the 30 plus QQI Level 4, 5 & 6 further education courses on offer in the college. Rathmines College offers excellent education and career progression routes and guidance counsellors and employment engagement officer will be on hand to talk through progression opportunities, QQI Level 6 courses, universities or career options.
By dropping into Rathmines College on one of our Open Days students will get a great feel for what studying in our vibrant college is like.
All Open Day information and details will be posted on the Rathmines College website www.rathminescollege.ie and through the busy college social media channels, Facebook, Twitter and Instagram.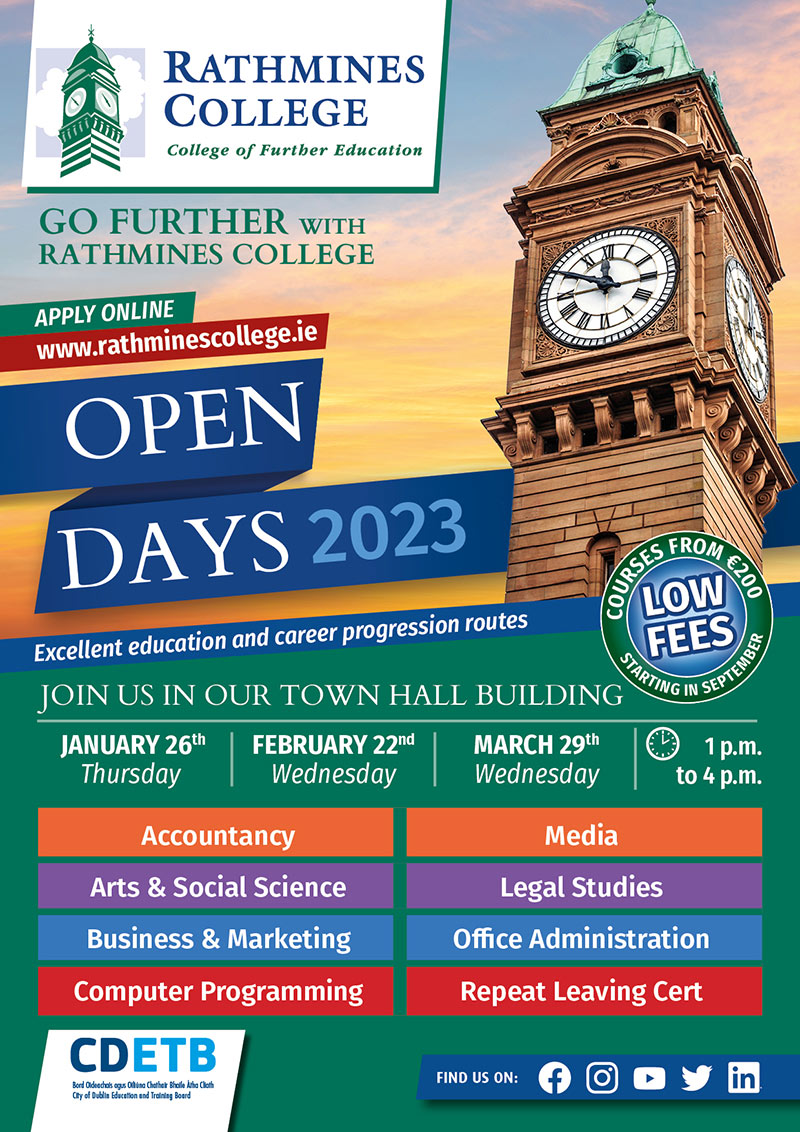 Online Applications Now Open for Sept '23
Online applications for the September 2023 intake on all Rathmines College courses is now open. When applicants fill in the application form online they will receive an offer for their chosen course on the basis that they then meet the minimum course requirements in their Leaving Certificate in June or on what they have studied previously. Another great bonus of studying in Rathmines College is that the course fee is just €200 for all QQI Level 4, 5 and 6 courses and the Professional Accountancy courses starting in September '23.
The one-year Repeat Leaving Certificate programme is just €300. The college offers great student supports through Guidance Counsellors and SUSI, BTEA and VTOS grants are also available.
View more events on Findacourse.ie