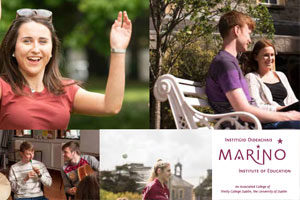 Location: Marino Institute of Education Griffith Ave, Dublin 9
Time: 10.00 am - 4.00 pm
The annual MIE Open Day will take place on Saturday 16th November 2019 from 10am to 4pm.
Visit the campus, meet lecturers and talk about career opportunities in Education. Find out more about MIE courses in Primary Teaching at undergraduate and postgraduate level, MIE undergraduate courses in Education Studies and Early Childhood Education and the Masters in Education Studies courses.
Chat with some current students, explore the facilities and discover more about the programmes you are contemplating to study.
There is no need to book a space, just turn up on Saturday November 16th between 10am and 4pm.
It will possible to view on-campus accommodation also on the day.
View more events on Findacourse.ie