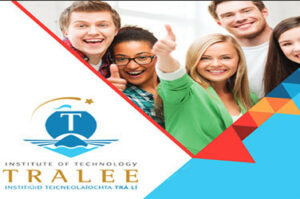 Location: Online
Time: All day
The Institute of Technology Tralee is hosting an experiential, interactive and creative week long Steaming Online Summer Camp for kids between the ages of 9 and 14. The Steaming Online Camp will run for 3 hours in the morning, Monday to Friday and is suitable for beginners.
Steaming Online creates a fun, safe, online learning based environment for your child to explore the wonderful world of Coding, Animation and Music Technology!
Coding activities will take place using a graphical programming tool similar to scratch.
All participants will receive a pack by post containing the following items:
Pocket Sized Micro bit computer
Webcam and Plasticine
To receive these free items, please ensure you enter your full postal address during registration!
The cost is €30 per child. A waiver of the fee will be considered depending on your circumstances, please email steamingonline@ittralee.ie
Each camp will run from 9:30 am to 12:30 pm, Monday to Friday and there are 3 different start dates to choose from! Note: It is the same camp each week.
Date
View more events on Findacourse.ie