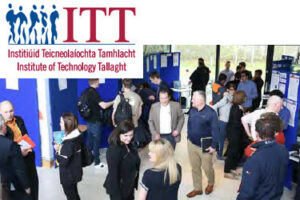 Location: Institute of Technology Tallaght
Time: 4 pm - 8 pm
IT Tallaght invites all potential Full and Part Time students and their families to the Open Evening taking place on January 22 from 4pm to 8pm.
Meet with course experts, where you will gain more insight into the courses, career options, available grants and supports for students.  You can also take a tour of facilities so that you can gain a clear understanding of what student life would be like in IT Tallaght.
Information also available on the alliance of the Institute of Technology Tallaght, Dublin Institute of Technology and the Institute of Technology Blanchardstown which is set to become the first Technological University (TU Dublin) in Ireland in 2019.
View more events on Findacourse.ie