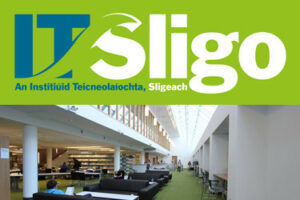 Location: IT Sligo
Time: 6 pm - 8 pm
An Open Evening will be held at IT Sligo on Tuesday, January 15th, 2019 from 6-8pm. The evening will provide Mature Students, QQI/FETAC students, school leavers and parents with a wealth of information about the Institute and the CAO application process, ahead of the February 1st deadline. On the evening, visitors will learn about making the transition to college and IT Sligo's student support services, fees and grants and there will be an opportunity to meet and talk with existing students and staff. There will also be a series of talks dealing with the CAO application process, mature students and alternative entry routes.
Learn more about student support services and sports scholarships
Find out about fees and grants, admission routes
Meet staff and students
Hear about the CAO application process and alternative entry routes – Mature Applicant Entry and 'HEAR and DARE schemes.
View more events on Findacourse.ie