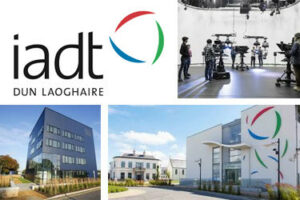 Location: Kill Avenue, Dun laoghaire
Time: 10 am - 1 pm
Contact College
This open day at IADT (Institute of Art, Design & Technology) will give you the opportunity to visit IADT and talk to lecturers, staff and students about your interests and possibilities and to discover what is available at IADT for you. While visiting, you can explore the campus, visit lecture halls, labs and studios, and the National Film School.
Entrance to the campus is only via the Media Cube entrance (blue squared building). The entrance to the Atrium building is at the campus roundabout.
Opening times: 10am – 1pm.
Schedule of talks will be posted on www.iadt.ie.
More details at http://www.iadt.ie/study/open-days/open-day-saturday-19th-january-2019
View more events on Findacourse.ie