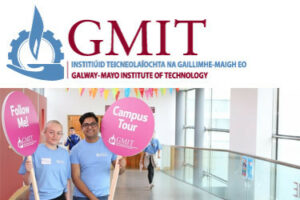 Location: GMIT Castlebar Campus
Time: 11 am - 3 pm
This event is being organised by Mayo Local Community Development Committee (LCDC) Education & Training Working Group and takes place in GMIT, Castlebar, Co Mayo.
The event is supported by Mayo County Council/Mayo.ie; MSLETB; the HSE; Mayo Local Employment Services; Social Inclusion and Community Activation Programme (SICAP); GMIT; Údarás na Gaeltachta; South West Mayo Development Company; and Mayo North East LEADER Partnership.
Senior cycle and pre-senior cycle students and their families will find plenty of long-term benefit at the Mayo Careers Fair / Aonach Gairme Mhaigh Eo 2020, in GMIT, Castlebar, Co. Mayo, on Saturday, January 11th (11am to 3pm).
An exciting list of guest speakers and topics is being assembled, including Dr Brian Mooney, one of the country's foremost guidance counsellors and education experts who writes a weekly column in The Irish Times. Further speakers will be announced early in 2020.
The purpose of Mayo Careers Fair 2020 is to arm students and families with key information on the various options available to them upon completing their second-level education. Admission is free of charge.
Stands from leading CAO universities and colleges will afford students the opportunity to ask key questions about those institutions, entry requirements and employment prospects. Non-college options will also be presented on the day.
Among the talks and demonstrations will be Transitioning to adult learning and adult life; Jobs of the future; Help – I don't know what to do; Quick, affordable and nutritious meals; Making the most of your college experience; Decision-making and goal-setting; New generation apprenticeships; Get a qualification in one year while opening doors to new opportunities; UCAS; CAO; Study in Europe; Grants, scholarships and bursaries. Further talks will also be added to the list.
Education institutions and private sector bodies can exhibit at the event free of charge, and can do so by obtaining a booking form from Deborah Coyle at
email: mayocareersfair@gmail.com,
Tel: 083 443 1458.
View more events on Findacourse.ie