Location: Dunboyne, Co. Meath
Contact College
Interview Day at Dunboyne College of Further Education for the many PLC Courses on offer at the college.. Contact the college if you wish to arrange an interview for this date..
Students must bring the following documents:
1. 100 word statement on why you are suited for this course
2. Reference
3. Most recent exam results (not required for mature students)
Best of luck!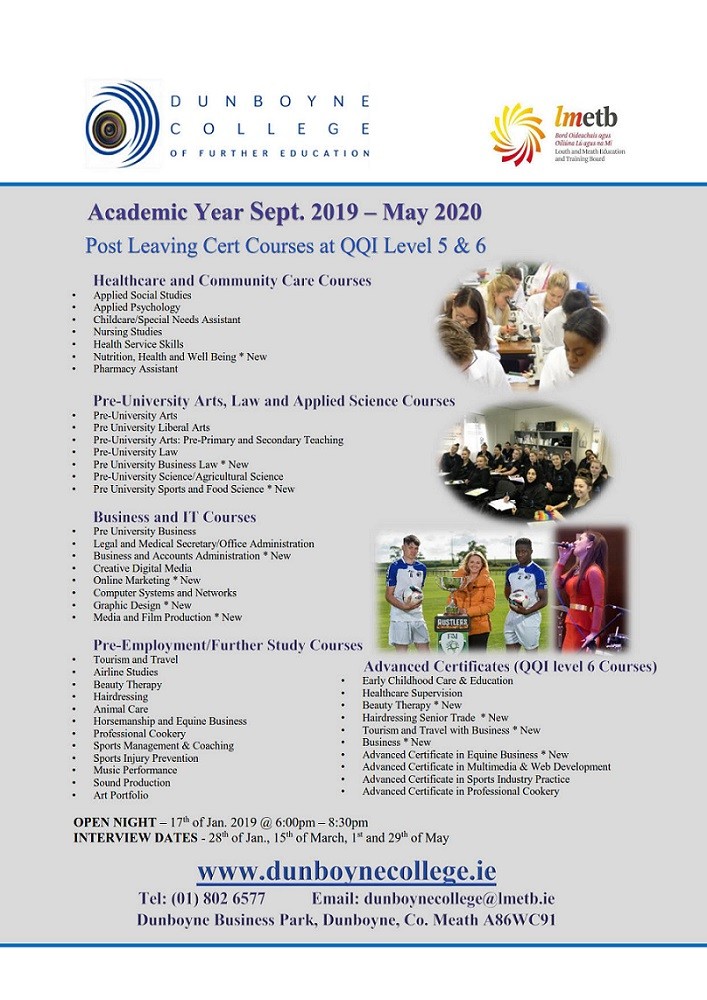 View more events on Findacourse.ie