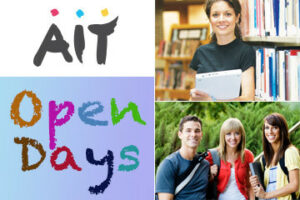 Location: Athlone IT
Time: 6 pm - 8 pm
This CAO Information Evening will take place Wednesday 15th Jan 2020 and is suitable for prospective students, their parents or guardians, early school leavers and mature students.
Attendees will have an opportunity to speak to admissions staff about the CAO application process and converse with current students from the Faculties of Business and Hospitality, engineering and Informatics and Science and Health.
During this CAO Information Evening, attendees will learn about the CAO process, student support services, schemes and scholarships, including HEAR and DARE, and sports scholarships. AIT academic and support staff will be on hand throughout the evening to answer all queries.
View more events on Findacourse.ie