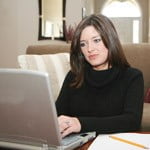 The Web Design Specialist Diploma is a flexible learning course offered by Pitman Training. The course offers tuition in the industry standard web design software which includes Adobe Dreamweaver,  Adobe Flash and Adobe Photoshop. Students also cover CIW Foundations and an additional three elective subjects.
The flexible learning system allows students to learn at their own pace by utilising the online tutorials and support is available at all times from IT professionals and Pitman Training course advisors.
On completion of the course, students receive a Pitman Training completion certificate.
Pitman Training have centres in many locations around Ireland. If interested in this course you can contact your nearest centre and receive further information.