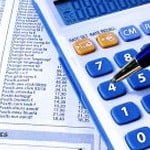 Students could be facing a double hit in the upcoming budget in October as the minister for education, Ruairí Quinn, may be cutting student grants as well as increasing the cost of college fees. According to the Sunday Independent, the minister is under pressure to make cuts of up to €106m in his department and cutting the student maintenance grant is one of many plans being considered to save money.
The student contribution (a charge payable to colleges to cover the cost of student facilities and exams) is set to rise by €250 each year for the next three years, bringing it up to €3,000 in 2016. Earlier this year, students took to the streets in Dublin to protest against this rise in college fees. The Union of Students in Ireland has said that an increase in the cost of third-level charges would be "ludicrous" in a time of financial hardship for students and families. Public spending minister, Brian Howlin, has said that the increase is necessary to "help maintain higher education services."
According to a survey carried out by the Irish League of Credit Unions, the current average monthly cost of attending college is €516 a month, an increase from €484 in 2011. The survey also showed that one in twelve students will have to drop out of college this year due to financial strain, with the average student working 18.5 hours a week to pay their way through college.
Last month Minister Quinn proposed that those applying for a student maintenance grant would be subject to a means test but this is said to have been postponed due to costs and has been replaced with a straight cut to the grant. The college maintenance grant, currently at around €3,000, is paid to approximately 100,000 students each year and is a contribution towards living costs. Currently, depending on their income, some parents are eligible for a full or part grant in respect of the student contribution charge; these proposed cuts mean that parents may be hit twice.
These government plans have coincided with the publication of CAO first round offers and this year, a record number of offers have been made to 57,627 hopeful students. Points for business, science, engineering and technology have all gone up as students aim to secure jobs in the new economy.
College lecturers have warned that the standard of third-level education will be damaged by these continued cuts. The Union of Students in Ireland has promised to fight against the "threat to slash student grants", its president Joe O'Connor said that, "The government and minister Quinn must be aware that students will not take this lying down, and will take their opposition to the streets, to constituency offices and to the ballot box."
Author
Fiona McBennett