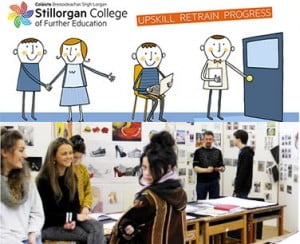 Stillorgan College of Further Education is a long established centre for Post Leaving Certificate (PLC) and Further Education courses in South Dublin. The college has developed an enviable reputation for its delivery of Further Education and Adult Education programmes.
The staff have extensive industry experience in their field of study and are dedicated to ensuring that students graduate with every skill necessary for the future. Succesful graduates will have opportunities to move on to Higher Education or enter the employment market. Most of the courses include work experience which will give practical knowledge coupled with experience and industry contacts for students studying at Stillorgan College.
PLC courses on offer from Stillorgan College are listed below.
Contact Institute - Stillorgan College
Animation
Art Foundation
Business & Computer Skills (Level 6)
Computer Skills for Business
Event Management
Journalism
Media Foundation
Multimedia and Web Development (Level 6)
Multimedia Production
Multimedia Production with Games Design
Photography
Travel & Tourism with Airline Studies
More details about these courses can be viewed on Findacourse.ie at the following link – PLC and Further Education courses in Dublin with Stillorgan College on Findacourse.ie