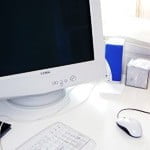 Israel, New Zealand, Australia, Finland and Denmark have done it and now the UK is following suit. These countries have all updated their primary school curriculum to include ICT as a subject and it's time that Ireland did the same, say ICT experts.
Ireland is currently a global hub for technology companies. Despite the economic downturn of the past few years, the country remains the second biggest exporter of IT services in the world. Ireland has attracted big names such as Google, Microsoft, Apple, Twitter and EMC and the sector accounts for approximately €70bn in Irish exports.
However, the current shortage of skilled Irish programmers means that technology companies are recruiting employees from overseas. According to Padraig Flanagan, President of the National Association of Principals, the country now needs to provide a competent Irish workforce and education and training must start in the classroom.
Writing recently in the Irish Independent, Mr. Flanagan says that the Irish workforce needs to adapt to meet the ever-changing needs of the ICT sector. He states that there are many job opportunities available and that the next step, to ensure that there will be competent Irish graduates available, is to make ICT a Leaving Cert subject.
A recent Forfas report predicts that there will be a rise of 5% each year in the tech sector in Ireland for the next four years at least. This means that there will be 44,000 vacancies.
Mr. Flanagan suggests that putting coding on the Leaving Cert will put Ireland in the same league as the UK system, which will soon be introducing coding as an obligatory subject in all state schools.
Coding is a universal language used in all nationalities, which makes in an important contribution to the current digital era. However, there are challenges as to how it can be included on the Leaving Cert. Due to the need for highly trained teachers and high tech equipment; it would not be cheap to do.
According to Mr. Flanagan, this is not a reason to avoid teaching it. He recommends its introduction should begin as soon as possible if Ireland is to make the students of the 21st century ready to meet the technological demands of the future.