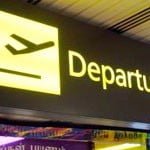 The Erasmus Programme, set up in 1987 by the European Union, is the most successful student exchange programme in the world and operates in 37 countries. Another Erasmus Programme was established in 2007 and ran until the end of 2013. During that time, 30,000 Irish students travelled to one of the 37 countries and now it's predicted that by 2020 up to 50,000 will have had the opportunity to study abroad as part of the new programme.
Erasmus Plus took over from the older Erasmus programme on 1st January 2014. A 40% budget increase was amongst the changes which were geared at giving students a chance to increase their skills and knowledge through studying and working abroad. The programme is available to third level students, students in secondary school, further education and adult education as well as youth organisations and charities.
Gerry O' Sullivan, Head of International Programmes at the Higher Education Authority (the national agency for Erasmus+ in Higher Education), says that students who have been involved in the programme have experienced many benefits such as personal development, greater focus, increased cultural awareness and improved language skills. In the new programme students will be able to do a traineeship in two months instead of three, which is the current programmes minimum, and new students will also be allowed to do a traineeship in the year following graduation which is a first for the programme.
The top five countries of choice for Irish students are France, Spain, Germany, the Netherlands and Sweden but there are many other destinations to choose from. The main bonus of partaking in Erasmus is that students don't have to pay any extra fees to the college that they choose to visit. Students are also able to apply for an Erasmus grant if they need help in covering the cost of living abroad and students with a disability can apply for additional grant to cover any expenses that occur.
Studying abroad with the Erasmus Programme is a brilliant opportunity to get a taste for what it's like to live in a different country, to absorb a different culture, to immerse yourself in a different language and to meet new people. To be able to do all this with no additional tuition fees is an experience not to be missed.  To have been involved in work or study in another country is a great addition to a CV, especially if you are studying a language, politics or International Relations, but everyone can benefit from travel and a broader education.
Leargas is the national agency for Erasmus+ in Adult Education, School Education, VET and Youth. They operate a number of Erasmus workshops and discovery days. To view more information about Erasmus Plus with Leargas, view their website at www.leargas.ie