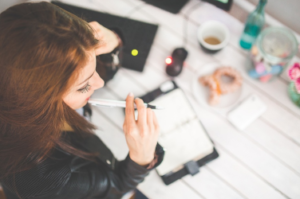 Students applying to study in the UK through UCAS should be aware that the closing date for the majority of applications is mid January. Some art and design courses have a later closing date in March, as do some part-time courses where the student applies directly to the provider. Oxford, Cambridge or professional courses in medicine, dentistry or veterinary medicine/science have a later closing date in October. To be sure of the correct deadline, students should check the individual course details.
UCAS recommend applying early and say that students who submit an application by the January deadline are guaranteed consideration by universities and colleges in the UK. There are some universities and colleges that allow extended deadlines for international applications but students are asked to check with them directly.
There are different application forms and deadlines according to each course so students should fill out the relevant application form online. Students are able to track their application and universities and colleges can make an offer either unconditionally; where the offer is made because the student has met the entry requirements or conditionally; where the offer is based on the student's exam results.
Once the offers have been made, the student must reply to their offers by a specific deadline. If a student's firm acceptance is unconditional then they have the place. If it's conditional then the student has the place if they meet the entry requirements and the student can also choose an insurance acceptance as a back up. Students are asked to decline the offers they do not want.
Students must then wait to hear if the university or college confirms the place. If he/she does not meet the conditions of offer the university or college may not confirm the place, but if the student does meet the conditions they are guaranteed the place. If a student exceeds their offer conditions they may be able to look at alternative courses while their current place is still held for them. If a student does not get an offer or has declined all their offers then they can add more choices using the UCAS Extra service (which begins on February 25th) or once the clearing has started they can see which courses still have places available.
UCAS have specific advice for international applicants. Each student must enter in all the qualifications they have already and that they are currently doing. Students may have to give proof of their qualifications by sending in exam certificates or transcripts. International students have to write a personal statement about why they want to study the subject they are applying for and are asked to check the specific personal statement requirement for each type of study. Students need to mention why they want to study in the UK and be an international student and also to explain their English language skills.
Visit www.ucas.com for more information on applications and closing dates.