Waterford Institute of Technology - Miscellaneous courses
No courses presently listed for this provider.
Other Courses in Miscellaneous Category
An introduction to curtain making, with a difference, simple sew solutions and no sew solutions to the problem of covering your windows - curtains, pelmets, tie-backs, cushions. If you can hold a sewing needle you will succeed with this course.
Other colleges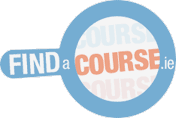 Human Resources is a complex subject and studying HR provides opportunities for people to pursue […]
Nationwide
Distance Learning, Job Skills
HR Management, Management