Pitman Training West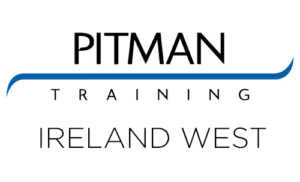 Featured
Accounting courses and bookkeeping skills are available through a range of courses on offer from […]
Featured
Gain management skills with Pitman Training certification. Management qualifications can be extremely useful when applying […]
Featured
Learn new computer skills and increase career opportunities with a computer skills course from Pitman […]
Server administration courses by Pitman Training West. Installation, configuration and administration of Windows Servers. Become […]
A range of Microsoft training courses are available from Pitman Training West. Word processing, spreadsheets, […]
Upgrade your typing skills with Pitman Training West. Courses at all levels. Increase speed and […]
Become skilled as a legal administrator. Legal secretaries work in a challenging environment and can […]
Learn the skills needed to work as a medical administrator. Medical secretaries work in a […]
Marketing courses in the west of Ireland are available from Pitman Training West. A broad […]
Improve your office skills and enhance your career prospects with office skills training. Office skills […]
Professional and personal development courses from Pitman Training West. Gain valuable interpersonal and professional skills […]
Pitman English courses from Pitman Training West. Pitman Training offer English language skills for employment […]
This health and safety course from Pitman Training West covers areas such as fire safety […]
Shorthand skills are still very much in demand for a range of office and journalism […]
Business management courses from Pitman Training West teach skills such as entrepreneurship, team building and […]
Web development skills such as HTML scripting, styling with CSS and coding with Javascript are […]
Contact Details
Address:
Galway, Sligo, Limerick and Athlone

Phone: 091 752 345
Locations:Athlone, Galway City, Limerick City, Sligo
About Pitman Training West
Pitman Training West offer over 250 Courses, Awards and Diplomas, all supported by expert training coaches, in 4 centres – Galway, Sligo, Limerick and Athlone!
The courses on offer have been tried and tested to help you get your dream career in no time! Over 95% of Pitman graduates gain new employment or promotions within 6 months of completing their studies.
Pitman Training West provide the most effective training for Medical and Legal Secretaries, as well as career-focused courses in Finance, Accounting, IT, and Management.
If you are ready to take the next step in your career, enquire today and book a no-risk, no fee, training consultation at a time that suits you.
Pitman Training & Career Directors will offer you an in-depth look at the benefits of learning with Pitman Training, while giving you the opportunity to shape your training plan. Pitman Training West enables you to learn from the comfort of your own home or in office at a time that suits you, all with the support of our team.
There are no term dates or timetables, allowing for offer flexible ways for students to complete their training. Pitman Training uses self-paced learning with on-site support, meaning students can learn as quickly or slowly as suits them. If you are currently working, you can study in the evenings, or your employer may allocate time to professional development, allowing you to complete the training during work hours.
Corporate Training is also offered as upskilling your staff is key to retaining talented team members and helping your business thrive. With Courses, Awards, and Diplomas tailored to suit a digitally competent workforce, learning with Pitman Training will add real value to your business and boost staff morale while still retaining the flexibility to choose the right study times.
Pitman Training Diplomas, Awards, and Certificates are nationally and internationally recognised by employers who seek work-ready employees.
Courses include certifications by Adobe, Microsoft, CompTIA and Cisco.
Pitman Training West offer a wide range of courses in the following areas:
Office & Secretarial
Typing & Keyboard Skills
Sage, Accounting & Bookkeeping
Microsoft Office
Business & Management
Career Development
Marketing
IT Training – Networks, Servers, Security & Software Development
Web & Graphic Design
Images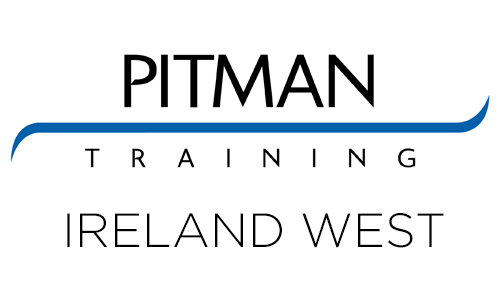 This website uses cookies to improve service and provide tailored ads. By continuing to browse the site you are agreeing to the use of these cookies. Accept Cookie Policy
Privacy Overview
This website uses cookies to improve your experience while you navigate through the website. Out of these, the cookies that are categorized as necessary are stored on your browser as they are essential for the working of basic functionalities of the website. We also use third-party cookies that help us analyze and understand how you use this website. These cookies will be stored in your browser only with your consent. You also have the option to opt-out of these cookies. But opting out of some of these cookies may affect your browsing experience.
Necessary cookies are absolutely essential for the website to function properly. This category only includes cookies that ensures basic functionalities and security features of the website. These cookies do not store any personal information.
Any cookies that may not be particularly necessary for the website to function and is used specifically to collect user personal data via analytics, ads, other embedded contents are termed as non-necessary cookies. It is mandatory to procure user consent prior to running these cookies on your website.