Hi-Tech Training - Health and Safety courses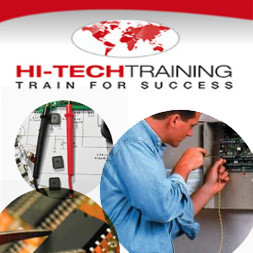 This Fire Alarm Foundation course is designed to give participants a practical knowledge of the […]
Contact Details
Address:
Dublin 1
4 North Great Georges Street

Phone: 0872596970
Website: http://hitechtraining.ie/
Locations:Dublin City, Galway City, Limerick, Nationwide
About Hi-Tech Training
Hi-Tech Training is a long established Training Organisation which helps ambitious people to move up into higher paid, more secure jobs in the fields of Analogue and Digital Electronics, Alarm Installation, CCTV, Access Control and Alternative Energy. Whether you are a newcomer to the field or already working in these industries, Hi-Tech Training can provide you with the specialised training so essential for success. The expert and personal guidance by fully qualified tutors is the key to our outstanding performance in the technical field. You study the subjects you enjoy, receive formal training certificates so that you are ready for that better job, better pay.
All courses are very practically orientated and most incorporate approximately 50% practical 'Hands-On' training. We have training centres in Dublin and Cork and also conduct courses in Limerick, Kilkenny, Galway, Waterford and in-company.
We have vast experience of running technical courses to very high standards. We continually update our training methods, equipment and course syllabi in order to provide participants with the skills and knowledge demanded by today's ever changing technology. A number of our training courses offer qualifications issued by the City and Guilds of London Institute. The City and Guilds are and old prestigious examining body operating under Royal Charter.
Their qualifications are recognised world wide within the technical industries and therefore are extremely beneficial when seeking employment. Both of our training centres are City and Guilds approved. In addition, Hi-Tech Training is registered with QQI to offer programmes leading to QQI awards in the National Framework of Qualifications.
People who successfully complete individual Hi-Tech Training courses receive Hi-Tech Training qualifications for each course successfully completed. On successful completion of a number of specific Hi-Tech Training courses participants may progress further to obtain QQI National awards. Highly qualified, dedicated and experienced personnel run the administrative and technical departments of Hi-Tech Training. Our instructors are extremely capable and have extensive technical backgrounds and teaching experience. They make every effort to make your training course a success. Class numbers are kept intentionally small to provide personal individual attention whenever possible. Our teaching methods are modern and effective.
We provide information transfer by the correct implementation of Lectures, Practical Demonstrations, Course Materials and "Hands-On" exercises. These training methods provide the participant with a greater grasp of the practical aspects of these technical subjects and provide them with the experience and confidence that are so essential to obtain employment in the technical fields. We use the most up-to-date and State of the Art equipment on all courses.
Images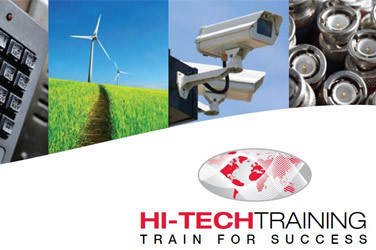 Other Courses in Health and Safety Category
Who should go on Working safely? Working safely is for people at any level in any sector, needing a grounding in the essentials of health and safety. Everyoneat work should have an understanding of why they must andlsquo;work safely' - and this course offers exactly that. What will you get[...]