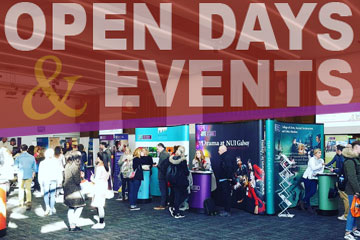 Location: Pontifical University Maynooth, Co. Kildare.
Time: 10.30 am - 3 pm
Summer Open Day from 10.30am-3pm.
Throughout the Open Day, student ambassadors lead guided tours of the campus and facilities, and will be available to answer questions about student life at St. Pats.
At the stand in the Iontas Building, an admissions team and student ambassadors will be on hand to discuss the finer details of the BATh / BTh.
View more events on Findacourse.ie