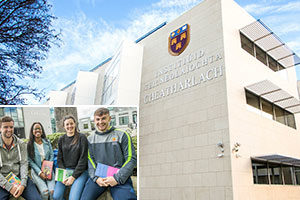 Location: Haughton Building, IT Carlow
Time: 10 am - 2 pm
Carlow Campus Open Day will give prospective students an opportunity to visit the campus and meet with lecturers who will answer any course queries. Students will get a chance to experience student life on campus.
Participants can meet with academic staff at the course stands in the Haughton Building. There will be an information stand for students wishing to pursue a postgraduate course or a part-time programme through the Lifelong Learning Office.
There will be a series of information talks running on the day and organised campus tours will be available to allow students to get a feel for the campus.
View more events on Findacourse.ie