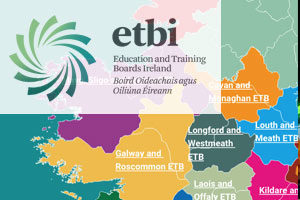 Location: Cavan Crystal Hotel Dublin Road, Cavan - H12 P6E5
Time: 9.30 - 1.30
Traineeships give participants the opportunity to develop cutting edge skills and knowledge on-the-job, making them more skilled, more employable and enhancing their career options. It also enables employers to access a pipeline of talent.
Traineeships:
Lead to an award at NFQ Levels 4-6, or equivalent
Are between 6-20 months in duration
Have at least 30% of learning on-the-job
Who is eligible?
Traineeships are open to participants of all ages and backgrounds and are free of charge. Trainees may include school leavers (statutory school leaving age 16 years), mature learners, those in employment and those who are unemployed.
People who are unemployed may be eligible for financial support. Employers bursaries may be available.
Traineeships in Cavan
Level 5 Healthcare
Level 5 Hospitality
Level 6 Youth Work
Traineeships are delivered in partnership with Cavan Institute .
Traineeships in Monaghan
Level 6 Advanced Building Design in 3D CAD
Level 5 Digital Marketing
Level 5 Engineering
Level 5 Laboratory Assistant
Level 5 Outdoor Pursuits Instructor
Traineeships are delivered in partnership with Monaghan Institute
Traineeships are co-funded by the Irish Government and the European Social Fund as part of the ESF Programme for Employability Inclusion and Learning Programme.
View more events on Findacourse.ie